Well, Aine is one year old. This year has been a big blur. It seems like she was born yesterday. We spent the day at Railroad Park. The kids road the train and played on the playground. We had fun.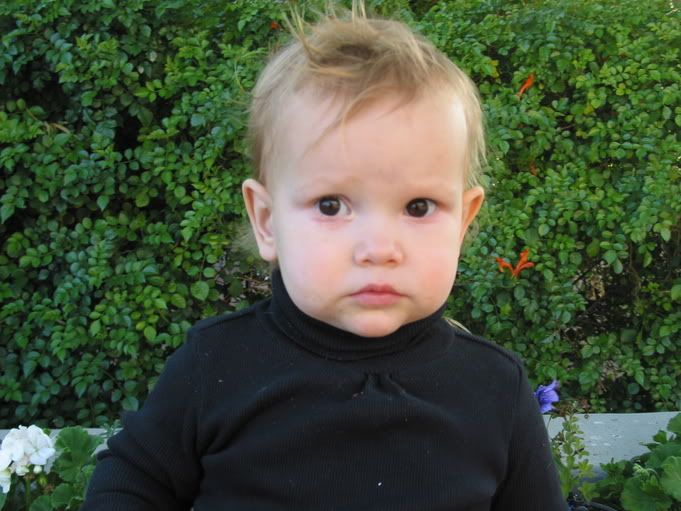 My little birthday girl
After the park, we went to Grandma and Granddad's house. We visited with Grandpa Loudon for a bit before having pizza and cake. Timothy, Maura and Malia also came over.